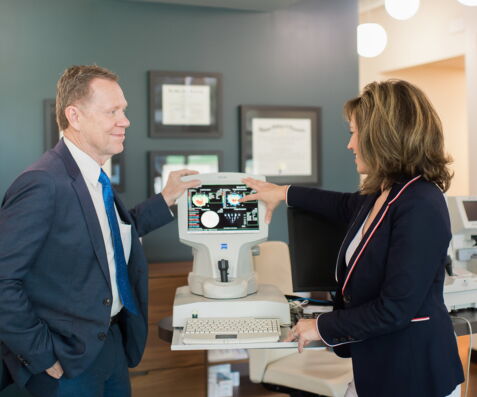 At Eola Eyes, state-of-the-art is our standard of care. We utilize many technologies throughout our practice to enhance our patients' experience and improve every aspect of your visit or interaction with us. When combined with our dedication and commitment to providing personal, patient-focused care, we believe our patients win.
Innovative technologies in our clinic and optical boutique help ensure you receive the best care and products available in the most efficient, most effective, and safest way possible. Furthermore, beyond your in-office experience, we offer high tech options that allow you to book an appointment, complete office forms, order contact lenses, and make a payment all from your computer or smartphone at any hour of the day or night.
Click below to watch a brief video about a few of the advanced technologies we may utilize in caring for your eyes during your visit with your doctor.