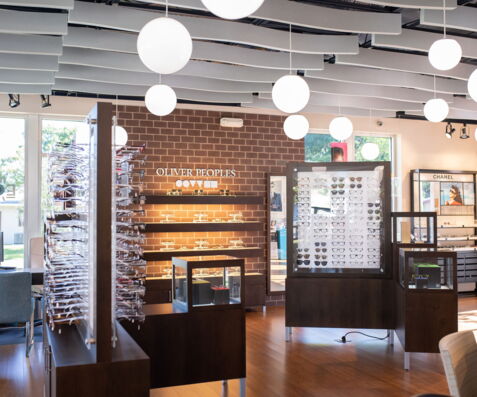 Our highly skilled optical team can help you select a frame that complements your facial features and personal style and will ensure your lenses are made to the precise specifications to meet your vision correction needs.
Our licensed opticians and optical assistants all have many years of experience and stay up to date on the latest technology and innovation in the eyewear industry.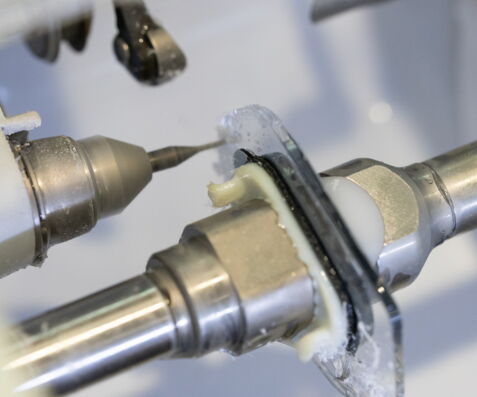 Our on-site optical lab and meticulous manufacturing standards allow us to offer the fastest and highest quality service when crafting your new eyewear or when updating the eyeglass lenses in your existing frame. Even the most intricately designed eyewear, including styles with drill-mounted lenses, can be made right in our office. We can also provide expert eyewear repairs and adjustments when needed.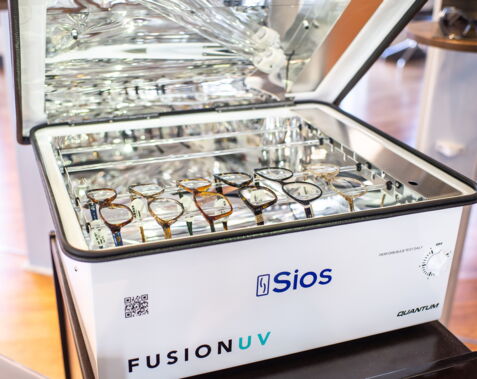 For your health and safety, frames in our optical boutique are thoroughly sanitized after wear or handling with our industrial quality Fusion-UV Germicidal Disinfectant System. This system, which is made in the USA specifically for the optical industry, utilizes short-wavelength UV-C light to kill viruses and other germs. So, you can feel confident that your shopping experience at Eola Eyes is as safe as it is enjoyable.