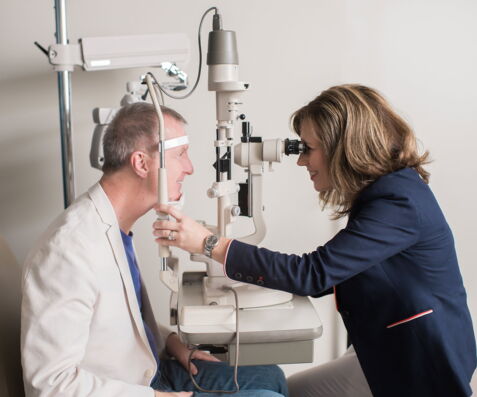 Our optometrists are trained and licensed to diagnose and manage many diseases of the eye. We will discuss your diagnosis and treatment options, if applicable, including over-the-counter and prescription drug options, surgery, or other strategies. When necessary, we prescribe topical and oral medications for conditions such as infections of the ocular surface or eyelid, ocular inflammation, dry eyes, allergies, and glaucoma. We perform non-surgical medical procedures such as expression of a clogged tear gland or removal of a foreign body embedded in the ocular surface. We also use medical devices such as specialty contact lenses, including scleral lenses, to manage diseases such as keratoconus, dry eyes, or other conditions.
When indicated, we work with top specialists in Central Florida to make referrals for further medical consultation, treatment, or surgery, such as when a patient has cataracts. We often co-manage our patients' care with their specialist, including performing post-operative follow-up care at Eola Eyes.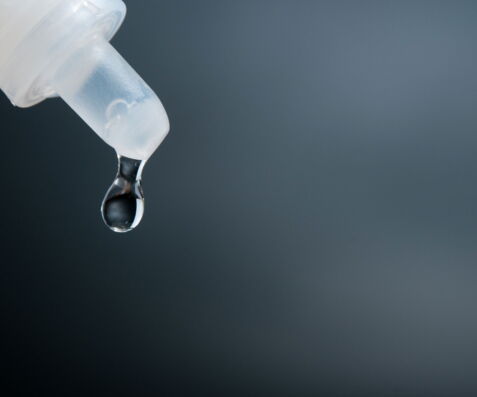 Symptoms of eye emergencies may include eye pain, redness, discharge, loss of vision, sensitivity to light, or flashes and floaters. Trauma to the head or eye(s), including a foreign object in the eye, may also require emergency care. Should you experience any symptoms that concern you, please contact our office. In order to provide the best care and experience for all of our patients, emergency care is only available for established patients of Eola Eyes. If you are an established patient and have an eye health concern after normal business hours, please call our office and follow the instructions on our voicemail message to reach the doctor on call.