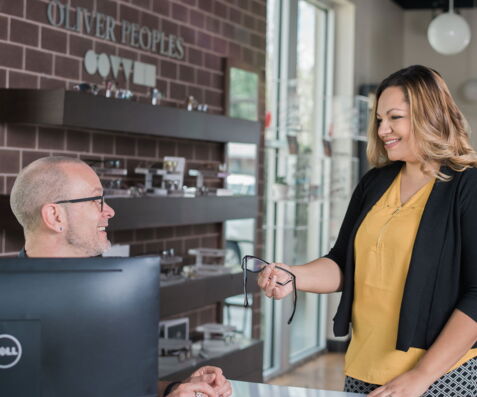 Eola Eyes has been bringing Orlando into focus since 2003. We are dedicated to providing a personal eye care experience with unparalleled service, exceptional selection, and modern technology.
We offer extended hours, with lunchtime, evening, and Saturday appointments available. We accept several major medical insurance plans and vision plans. Patients who have a vision plan can, in almost all cases, utilize their benefits through our office, either as an in-network or open access provider. If you have questions about your medical or vision benefits, please call our office.
In response to the COVID-19 pandemic, we have implemented many additional safety measures and protocols. There is nothing more important to us than protecting the health of our patients and our team. If you have any questions about our health and safety practices, please call us.